After School Care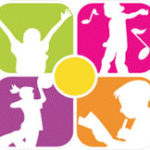 The King's Academy "After School Care" Program provides a nurturing, friendly, and fun atmosphere in a safe and familiar environment. A rich diversity of growth activities and social skills development highlight this special program offered exclusively to TKA enrolled students in JK through 6th grade. Activities include snack time, supervised free play, indoor and outdoor recreation, arts and crafts, and homework help.
Availability
ASC is available 1, 2, 3, or 5 days per week and will operate between the hours of 3:00-6:00 P.M. Monday – Friday during regular school days.
Staffing
We believe that having fully trained and loving Christians who are familiar with your children is as important to you as it is to us. We will make every effort to staff ASC with the same trusted adults your children see during the school day. All staff members have been fingerprinted; have undergone background checks, and hold valid CPR/First Aid certifications as well as all certifications required by the Palm Beach County Health Department.
Cost
We offer a comparably priced After School Care program available in flexible 1, 2, 3, or 5 day(s) per week payment plans. A non-refundable deposit of $200.00 per child is due at registration and a completed, After School Care Registration Form will be required. The $200.00 deposit will be applied to the aftercare tuition. Bus service will not be provided for aftercare. An additional charge will be assessed for late pick-up of your child from the aftercare program. Enrollment will be limited. Aftercare is for TKA enrolled students in JK-6th only.
5 days
$2,890(Cash) / $3,006(Credit) for the year
4 days
$2,460(Cash / $2,558(Credit) for the year
3 days
$2,170(Cash) / $2,257(Credit) for the year
2 days
$1,490(Cash) / $1,550(Credit) for the year
1 day
$960(Cash) / $998(Credit) for the year
Days of Operation:
The ASC program will operate from 3:30-6:00 P.M. Monday through Friday during regular school days. Please refer to the school calendar for scheduled days.
Aftercare Registration Form

Complete the Form
MORE INFORMATION
For additional information on the Afterschool Care Program, please contact Brenda Sorber at
(561) 307-2441 or E-mail