TKA Names $10-Million Theater, The Page Family Center for Performing Arts
(West Palm Beach) – A message from the president of The King's Academy Mr. Randal L. Martin announced the opening of TKA's new Center for Performing Arts. On May 4th, the King's family will first experience this new building as Conservatory of the Arts students sing, dance, and play in TKA's staging of Funny Girl!
TKA is also pleased to announce the name of this impressive theatre. TKA have been blessed by a family whose generous gift and challenge grant pushed our efforts across the finish line – allowing TKA to construct this monumental addition to our beautiful campus. Today, TKA thanks Dave, Tuny, and Charlotte Page for their generosity as TKA names the new building in recognition of their gift:
The Page Family Center for Performing Arts
This state-of-the-art 23,000 square foot facility will allow The King's Academy to provide dedicated space for both our fine arts programs in the Page Center and our athletic programs in the Loveland Center. TKA is excited about what the future holds for students as they perform and compete in a manner Dedicated to Excellence!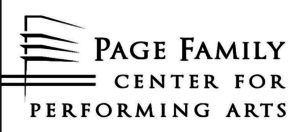 The King's Academy is a National Blue Ribbon, Christian school serving more than 1,400 students from preschool through 12th grade, and is accredited by AdvancEd, the Southern Association of Colleges and Schools, the Association of Christian Schools International, and the Florida Association of Christian Colleges and Schools. The King's Academy serves students and their families across Palm Beach County, Florida, at its campus at Belvedere Rd. and Sansbury's Way in West Palm Beach and its satellite preschool campuses in Boynton Beach, Greenacres, Loxahatchee/Wellington, Palm Beach Gardens, and Royal Palm Beach. More information about The King's Academy is available at www.TKA.net.