TKA Hires Adam Miller as Elementary Principal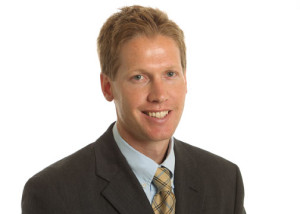 (West Palm Beach, FL) – The King's Academy is pleased to announce the hiring of Adam Miller as Elementary School Principal for the coming 2016-2017 school year.
Miller has worked in Christian and public education for the past decade. Previously, Miller worked at the University of Kansas as the Director of Student-Athlete Development, and he has taught at the collegiate, secondary and primary level. At the University of Oklahoma, Miller earned his Bachelor of Science degree and a Master of Education. Miller is currently the Headmaster of Canyon Creek Christian Academy in Richardson, Texas. Miller actively serves on Association of Christian Schools International/AdvancEd accreditation teams across the state of Texas.
"I am excited to be joining such a strong team of faculty and administrators who truly love what they do but more importantly they love the Lord above all else," said Miller. "This is what sets King's apart as the premier Christian school in Florida and throughout the southern states."
Miller and his wife, Jackie, live in Dallas, Texas with their three boys, Max (7), Bo (5) and Riggs (9 months).
The King's Academy is a National Blue Ribbon Christian school serving more than 1,300 students from preschool through 12th grade, and is accredited by the Southern Association of Colleges and Schools, the Association of Christian Schools International, and the Florida Association of Christian Colleges and Schools. The King's Academy serves students and their families across Palm Beach and Hendry Counties at its main campus at Belvedere Rd. and Sansbury's Way in West Palm Beach, its Clewiston campus on Caribbean Ave., and its satellite preschool campuses in Greenacres, Loxahatchee/Wellington, Palm Beach Gardens, and Royal Palm Beach. More information about The King's Academy is available at www.TKA.net.