The King's Academy Conservatory of the Arts 50th Anniversary Broadway Spectacular
The King's Academy Conservatory of the Arts (TKA) and Manhattan Concert Productions (MCP) are proud to announce the Golden Anniversary Broadway Spectacular on Saturday, October 5, 2019 at 1:00 PM and 7:00 PM, celebrating the 50th  anniversary of The King's Academy in West Palm Beach, Florida.
Broadway stars Sierra Boggess (The Phantom of the Opera), Quentin Earl Darrington (Once On This Island), Lauren Jelencovich (TKA Alum '04 – Yanni Principal Soprano), Adam Kaplan (Newsies), Norm Lewis (Les Misérables), Emily Padgett (Bright Star), Tess Soltau (TKA Alum '05 – Wicked), Tony Yazbeck (On The Town) and Josh Young (Amazing Grace) join The King's Academy students, alumni, and professional orchestra to perform selections from their favorite shows.
In combining this star-studded cast with the high caliber performance quality for which TKA Conservatory is known, this concert will not only be a highlight for Southern Florida theater, but also serves to broaden the national recognition of The King's Academy.
This Golden Anniversary Broadway Spectacular is sure to offer our students, collaborating partners and our community an unforgettable experience of lifetime significance.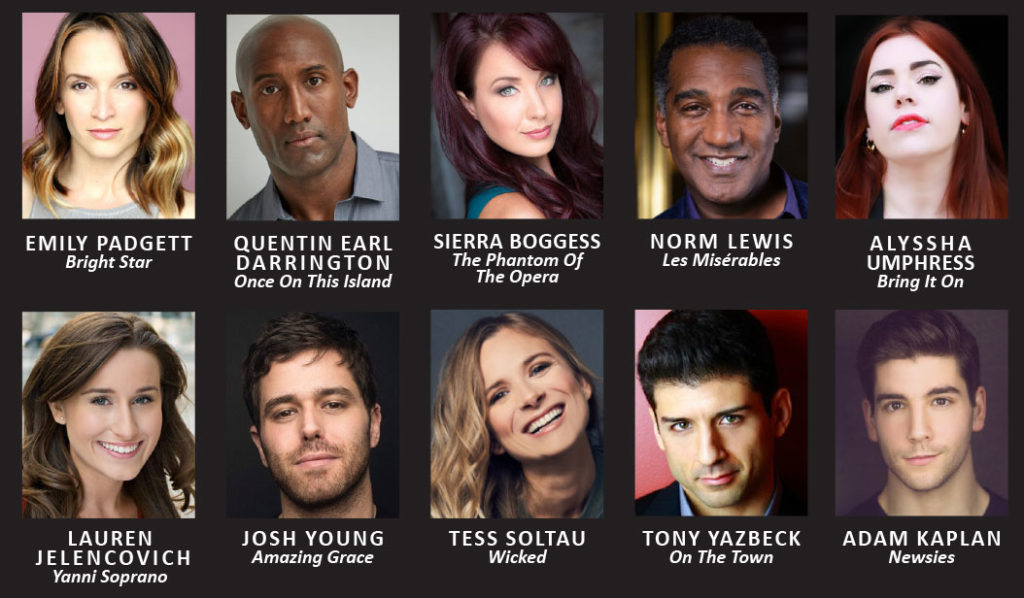 For TICKETS visit TKAFineArts.net / 1.888.718.4253