Senior Prepares Teachers for the New SAT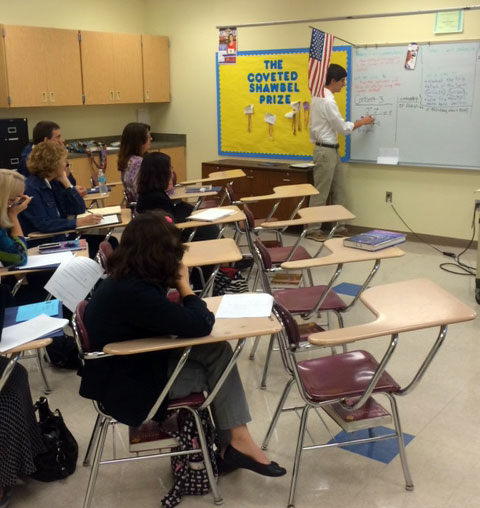 In a day and age in which the goal of most high school students is to avoid homework, King's Academy senior John McGrath is not only doing the homework assigned him, he is creating more.  After a near perfect score on his SAT's , John realized that the standard homework included in most math textbooks was not reflective of the rigor or depth of understanding needed  for standardized tests and most college level math courses (a sentiment articulated almost verbatim by College Board President  David Coleman  on March 5, when he announced the new SAT format).  Mr. Coleman quoted College Board statistics indicating that while many more people are applying to and enrolling in colleges,
"… the rise in college-going is accompanied by a disturbing statistic: By the College Board's own research, the percentage of 'college ready' high school graduates has been essentially unchanged since 2009 at about 43%." 
John decided to do something about it.  Working with members of the King's faculty, McGrath created a seminar on "Math the SAT Way"  which he delivered to the math teachers who attended the Christian Schools of Palm Beach County conference on February 14.  At the seminar, John showed the teachers how to go beyond the rote practice and computation of the textbooks to the symbolic representation and application skills measured in tests such as the SAT.