DiMino Engineering
Let's Challenge Our Students to Engineer a Better World
The influence of engineering is extensive. Engineering drives lofty innovations, such as space flight, and accessible yet significant breakthroughs. Today's students have limitless potential to build on such progress when equipped with a strong early interest, critical-thinking skills, and problem-solving competencies.
With current projections indicating that more than 1.2 million U.S. jobs in science, technology, engineering, and math (S.T.E.M.) will go unfilled by 2018, the time to expand the engineering talent pool is now.
Engaging student interest is imperative, as studies have shown that 75 percent of students talented in math and science during their K – 12 years decide not to pursue S.T.E.M. in college. In addition, the field of engineering is grappling with an under-utilization of potential resources: Only 13 percent of American engineers are women, while underrepresented minorities account for just 12 percent of the engineering workforce.
How can we engage student interest and equip all students with the skills needed for a brighter future?
Engineering Coursework
Math – 4 credits
Science – 4 credits
S.T.E.M. Electives 3.0:
Introduction to Engineering Design
Principles of Engineering
Engineering Design and Development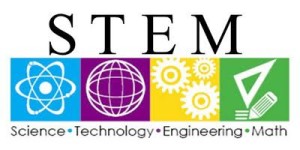 Student must maintain a 3.0 Unweighted Cumulative GPA in general coursework, and a 3.0 Unweighted Cumulative GPA in S.T.E.M. coursework.
Secondary Engineering Curriculum/S.T.E.M. Elective Courses
IED - Introduction to Engineering Design – Honors
Students dig deep into the engineering design process, applying math, science, and engineering standards to hands-on projects. They work both individually and in teams to design solutions to a variety of problems using 3D modeling software, and use an engineering notebook to document their work.
POE - Principles of Engineering – Honors
Through problems that engage and challenge, students explore a broad range of engineering topics, including mechanisms, the strength of structures and materials, and automation. Students develop skills in problem solving, research, and design while learning strategies for design process documentation, collaboration, and presentation.
Engineering Design and Development – Honors

An engineering research course in which students work in teams to research, design and construct a solution to an open-ended engineering problem. Students apply principles developed in the four preceding courses and are guided by a community mentor. They must present progress reports, submit a final written report and defend their solutions to a panel of outside reviewers at the end of the school year. 
Note: Curriculum Provided by Project Lead the Way
A curriculum based on the idea of educating students in four specific disciplines- Science, Technology, Engineering, and Mathematics – in an interdisciplinary and applied approach. Rather than teach the four disciplines as separate and discrete subjects, S.T.E.M. integrates them into a cohesive learning paradigm based on real-world applications.