Academic Support
The TKA Academic Support department is dedicated to providing a supportive environment for students with unique learning needs. Through opportunities, resources and encouragement, the goal is to empower them to reach their God-given spiritual and educational potential within the regular classroom.
"Thank you for making me so wonderfully complex! Your workmanship is marvelous—how well I know it." Psalm 139:14(NLT)
The Secondary Academic Support Program is designed to assist students in managing and mastering the academic objectives of the secondary school curriculum. Partnering with parents, teachers, and students, the Academic Support Team works to encourage academic, social and spiritual achievement. Classroom and testing accommodations are designed to meet each eligible student's individual needs.  Options for participation in Academic Support include:
Learning Strategies Class – student receives daily contact, instruction, and support as part of student's class schedule.
Consultation Option – student is assigned to Learning Strategist who oversees implementation of accommodations and student progress. Must demonstrate ability to succeed independently.
Faculty
Mrs. Deanna Mayer - Academic Support Coordinator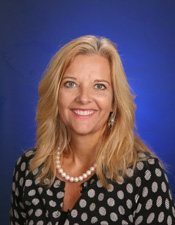 Deanna Mayer, the Secondary Academic Support Coordinator and a Learning Strategist, coordinates services for students in grades 7-12 who have been identified with learning difficulties.  She oversees the identification and implementation of accommodations for students eligible for the Secondary Academic Support program.
"Our goal is to assist students as they adjust to the rigors and expectations of middle and high school. In addition, we seek to prepare students for the transition to post-secondary education by focusing on time management, organization, study skills and self-advocacy. We believe all students have a plan and a purpose given to them by God, and our desire is to encourage each of them to develop to his or her full potential. "-Mrs. Mayer
Mrs. Mayer has been employed by The King's Academy since 2008.  She has a B.S. in Special Education and is certified in Integrated Curriculum for grades 6-9.
Deanna Mayer
(561) 686-4244, Ext. 357

Mrs. Deborah Valdes - Learning Strategist Teacher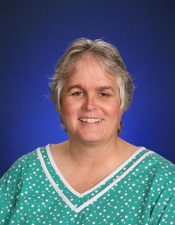 Deborah Valdes is a Secondary School Learning Strategist.  She manages student accommodations and assists them in developing study skills and appropriate communication with teachers.
"Our goal is to teach students to accept and understand their disabilities. This includes being able to articulate and advocate for themselves.  We also assist the students in learning how to be self-sufficient with all aspects of school life and beyond.  This includes fostering an understanding of how their disability will impact them as they graduate from high school, enter college, and start a career". – Mrs. Valdes
Mrs. Valdes has been employed at The King's Academy since 1998. She has a B. S. in Mathematics and is a dyslexia specialist. She is also the ACT college entrance exam special testing coordinator.
Deborah Valdes
(561) 686-4244, Ext. 357