TKA's New Science and Technology Center Ribbon-Cutting Ceremony
The King's Academy unveiled its newest campus addition – the Boswell Science and Technology Center.
View in Newsroom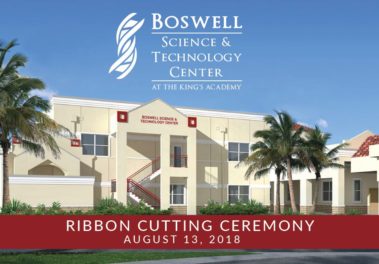 TKA Student John C. Prieschl '19 Competed in 60th Annual Student Science Training Program at the University of Florida
John C. Prieschl, who will be starting his senior year at The King's Academy in West Palm Beach, recently completed the 60th Annual University of Florida Student Science Training Program.
View in Newsroom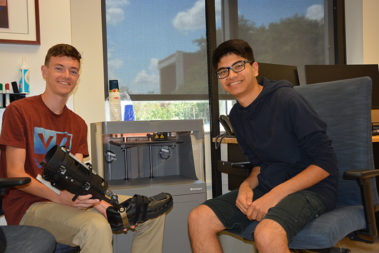 US Senator Marco Rubio to speak at The King's Academy's graduation.
The King's Academy is honored to announce US Senator Marco Rubio as the keynote speaker at its 2018 Graduation Ceremony.
View in Newsroom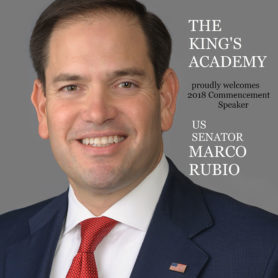 TKA's Christian Pre-Law Scholarships Program
The King's Academy recently received gifts totaling $1,250,000 to fund the nation's first high school Christian pre-law program focused on the principles of liberty upon which the United States of America was founded.
View in Newsroom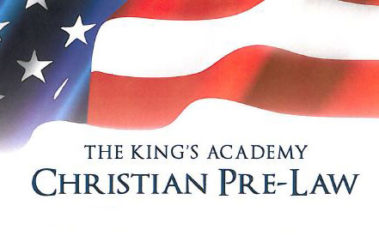 TKA Reads the New Testament
On March 9th and 10th, 2018, students and faculty of The King's Academy, a National Blue Ribbon School in Palm Beach County, Florida, will livestream the entire New Testament. The live reading will begin at 2 pm on Friday and will end at approximately 9 am on Saturday. Please join us! WATCH HERE
View in Newsroom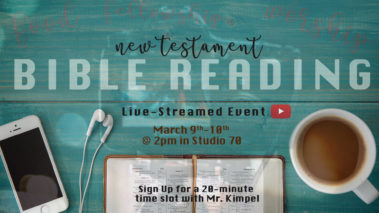 TKA Summer Camp is coming!
TKA's "CAMP ROAR" is prepared to entertain and love your children this summer!
View in Newsroom
TKA's History Department held its first National History Day competition
TKA's history department holds its first National History Day competition. Honors middle school and high school history classes created exhibits, documentaries, websites, performances, and historical papers to showcased research related to the contest theme-Conflict and Compromise. NHD benefits students far beyond the competition as it teaches critical thinking, writing, and research skills while incorporating 21st […]
View in Newsroom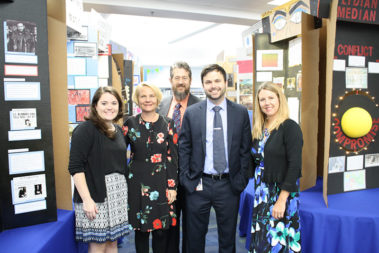 TKA Students in Nicaragua
What a fantastic week changing the world with TKA! TKA has worked all year to fund-raise for the Nicaragua 2018 trip with Hope Project International. During the 5-day trip, 8 homes were built, which means that 8 families lives were changed forever. The group of 48 students witnessed 150 children being presented with their uniforms […]
View in Newsroom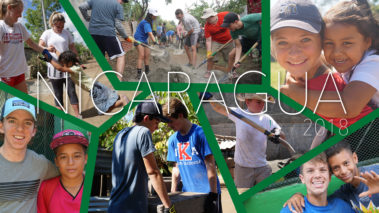 The King's Academy Ceremony to Announce Christian Pre-Law Program
The King's Academy formally launched its Christian Pre-Law program on Wednesday with an explanation of the program and announcement of major gifts given to underwrite and endow the program for decades to come!  TKA Board Chair Dr. Clyde S. Meckstroth ('77) welcomed a crowd of about 100 guests and students to the Esther B. O'Keeffe […]
View in Newsroom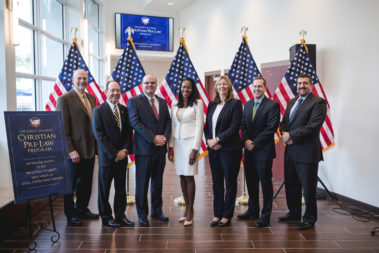 THE KING'S ACADEMY THEATRE COMPANY Named Top 5 High School Program in the Nation For Second Year
(West Palm Beach, FL) -Congratulations to the award winning and nationally recognized King's Academy Theatre Company of West Palm Beach, Florida for being named in the top 5 high school programs in the country by the American Musical Theatre Guild of Arts and Sciences. Along with this designation and honor, The King's Theatre Company has […]
View in Newsroom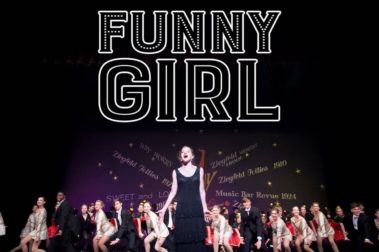 TKA
Exceeds
Authentic. Christian. Education.
The King's Academy is a College Prep School for Grades K4-12.
TKA
Opportunities
At The King's Academy, your child can explore areas of interest and excel in areas of giftedness.
We Excel:
22 AP Classes; 8 Dual Enrollment Offerings;
STEM & Gifted Programs
We Perform:
150 public performances with
bands, choirs & dance
We Compete:
23 Varsity Sports; 48 Total Teams
We Travel:
St. Augustine (FL), Washington D.C., Philadelphia, New York City, Costa Rica
We Worship:
Chapels, Classes & Bible Studies
We Serve:
Access Life, Urban Youth Impact,
Operation Christmas Child & more than 20,000 hours of community service
TKA
Graduates
$7 million in college scholarships each year
100% acceptance to four-year colleges and universities
20,000+ hours of community service is donated each year by students
2014 National Blue Ribbon School of Excellence
TKA
Mission
Our mission is "to graduate Christian leaders who seek to impact their world through academic excellence and spiritual vitality."
TKA
Welcomes
When asked "Why TKA?" ourstudents gave us hundreds of reasons!
You can mouseover some of them below...
For More Information
There's nothing we love more than helping people learn about The King's Academy.
Select a button below to get started.
Email Us
Apply Now
Request Information
Or call us directly at (561) 686-4244, Ext. 335 for a personal conversation.